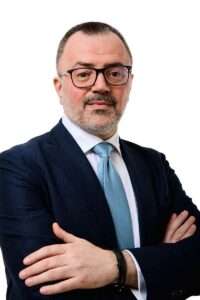 AREAS OF EXPERTISE:
Tax Law
Corporate Law
Business Law
Wealth Planning and Trust
International Law
PROFILE:
Founder and Managing Partner of Loconte&Partners Stefano Loconte is a lawyer enabled to practice before the Supreme Court of Cassation.
His practice areas include Corporate, Commercial Law, Tax, International Law and Business Contracts. He has gained specific experience in Trust Law and he is the author of several articles on Trust Law published in specialized newspapers and sectorial journals.
Besides coordinating the activity of the various Law Firm's offices, he has been an external university lecturer of Tax, International and European Tax Law and Trust Law at the Faculty of Economics and Law and at the School for Legal Professions at the University LUM "Jean Monnet" in Casamassima (BA). Furthermore, he is professor at main Italian Business Schools and he is the founder and scientific director of the Master in Wealth management and Estate Planning at Wolters Kluwer Ipsoa.
He is a speaker in several conventions. He regularly publishes articles and he is a columnist for several leading economical and financial journals besides the general press.
He is full member of the Italian branch of S.T.E.P.(Society of Trust and Estate Practioners) and member of S.T.E.P. Academic Comunity; Coordinator of the Scientific Group of the Italian branch of S.T.E.P; while being also member of the AIPB – Italian Association Private Banking, as vice-president of the "Wealth Advisory e Private Insurance" Commission.