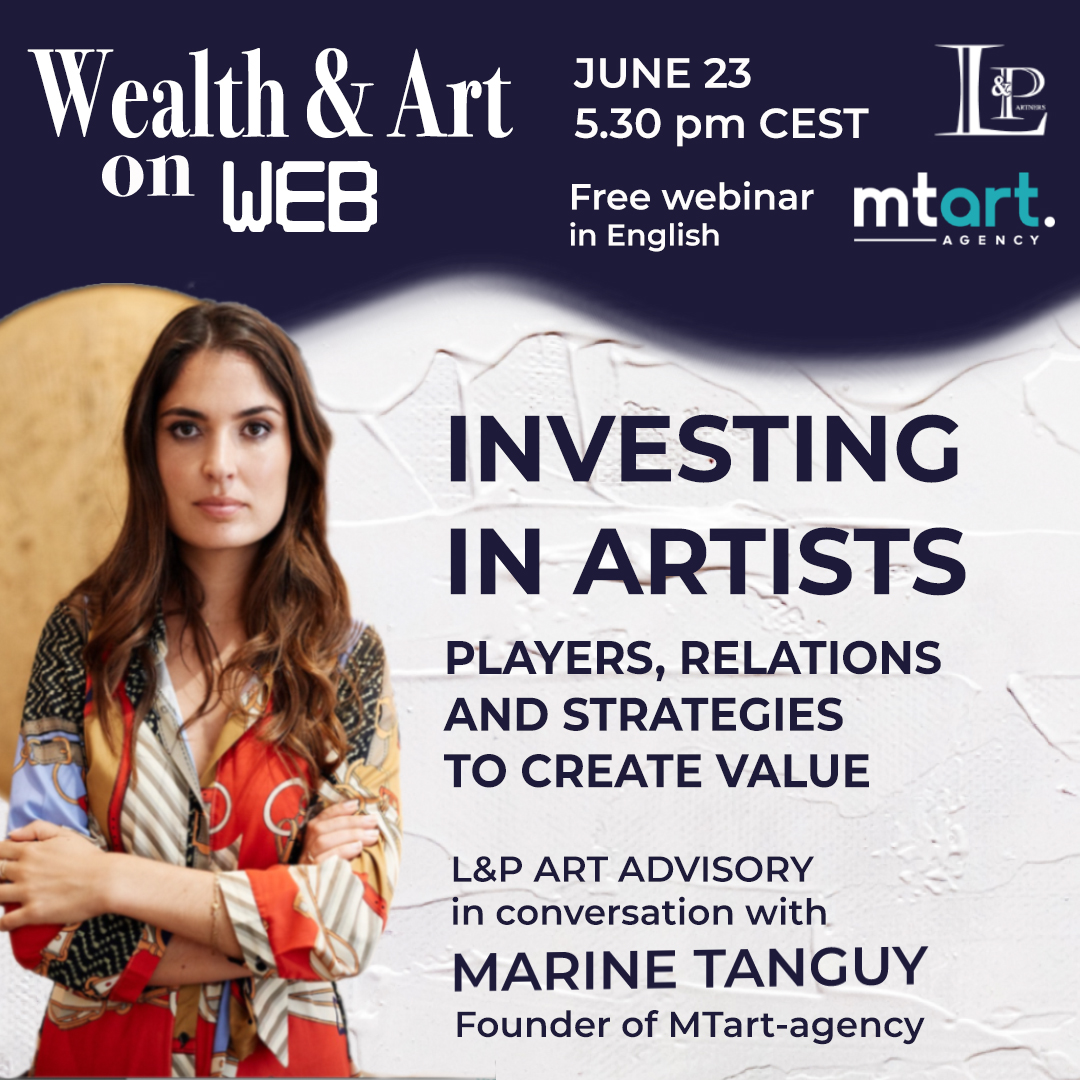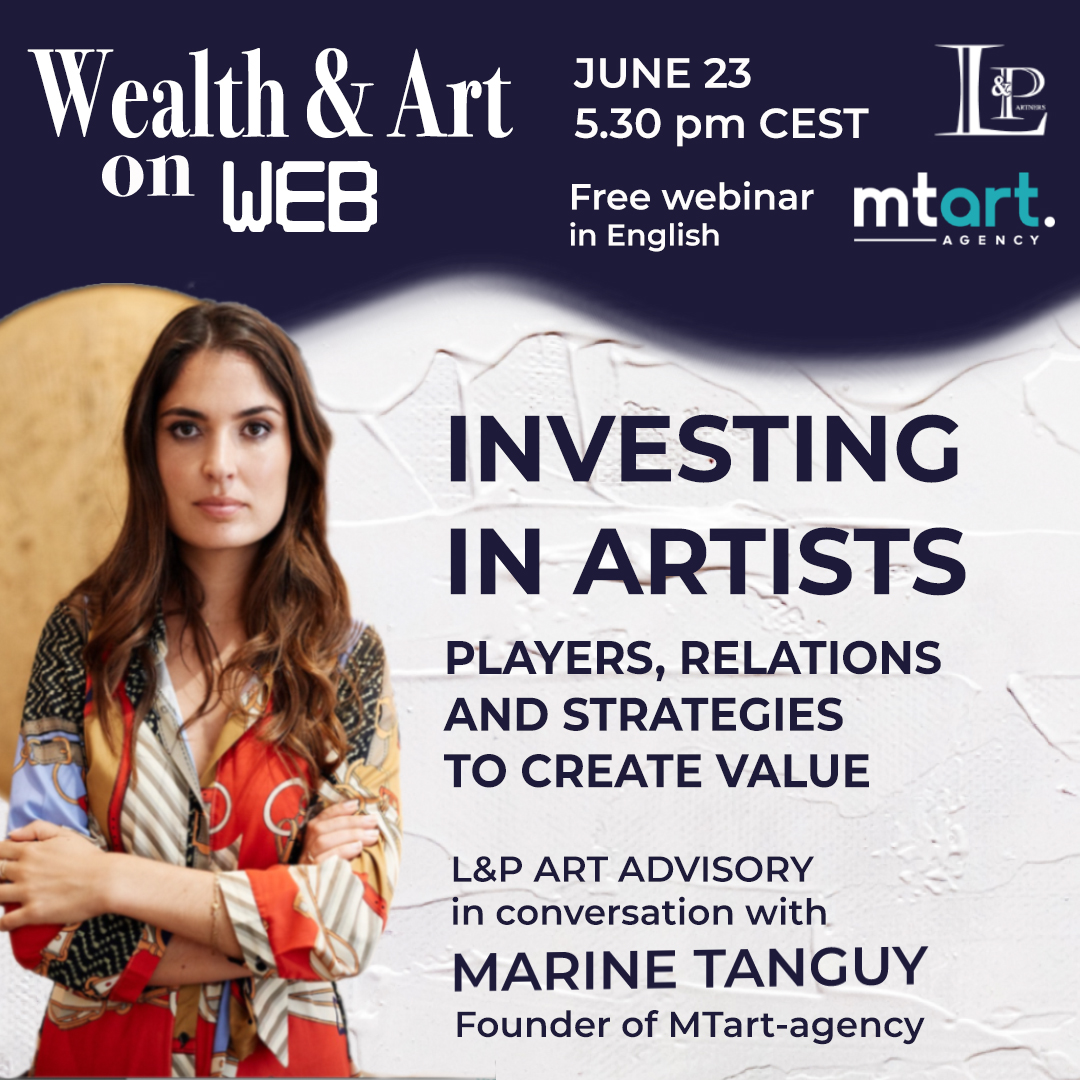 We are pleased to announce our next Webinar WEALTH&ART ON WEB on June 23th at 5.30 pm CEST, when we will have a conversation with Marine Tanguy.
Marine founded in 2015 MTArt Agency, a certified B Corp® award-winning agency for the most exciting up and coming visual artists worldwide.
The art industry typically concentrates on selling art on walls, MTArt focuses on investing and supporting the person behind it.
Their motto is: "Don't invest in art, invest in artists", driving a unique approach to art investing, aiming to provide their artists with a solid career.
Every month, the agency reviews 200 portfolios of artists. Its selection committee chooses artists with innovative techniques, inspiring content and strong messaging. For the artists who sign with the agency, MTArt covers their studio costs, sells their works, implements cultural & commercial partnerships and offers press exposure. This is how they accelerate their artistic reputation, visibility and success. MTArt measures their successes from the number of sales, PR coverage, economic growth to credibility building.
In just a few years MTArt Agency has a substantial track record of accomplishments, press reviews and projects all over the world and in 2019 and 2020 their artists Saype and Obvious were recipients of Forbes 30 under 30 Europe: Art and Culture.
Together we will discuss the role of the different art players, relationships and strategies to create value behind the artist, as well as the importance of collaborating with brands and cities, exploring new ways of building a successful career for visual artists.